Synthesis of Complexity Theory
As careful readers of this blog will note, I've been obsessed with Alex Ryan's visualization of the way new levels of organization come into being (e.g. atoms –> molecules –> cells, etc).  In an attempt to complement and extend his model, here's a visualization of how I think of the various concepts coming together: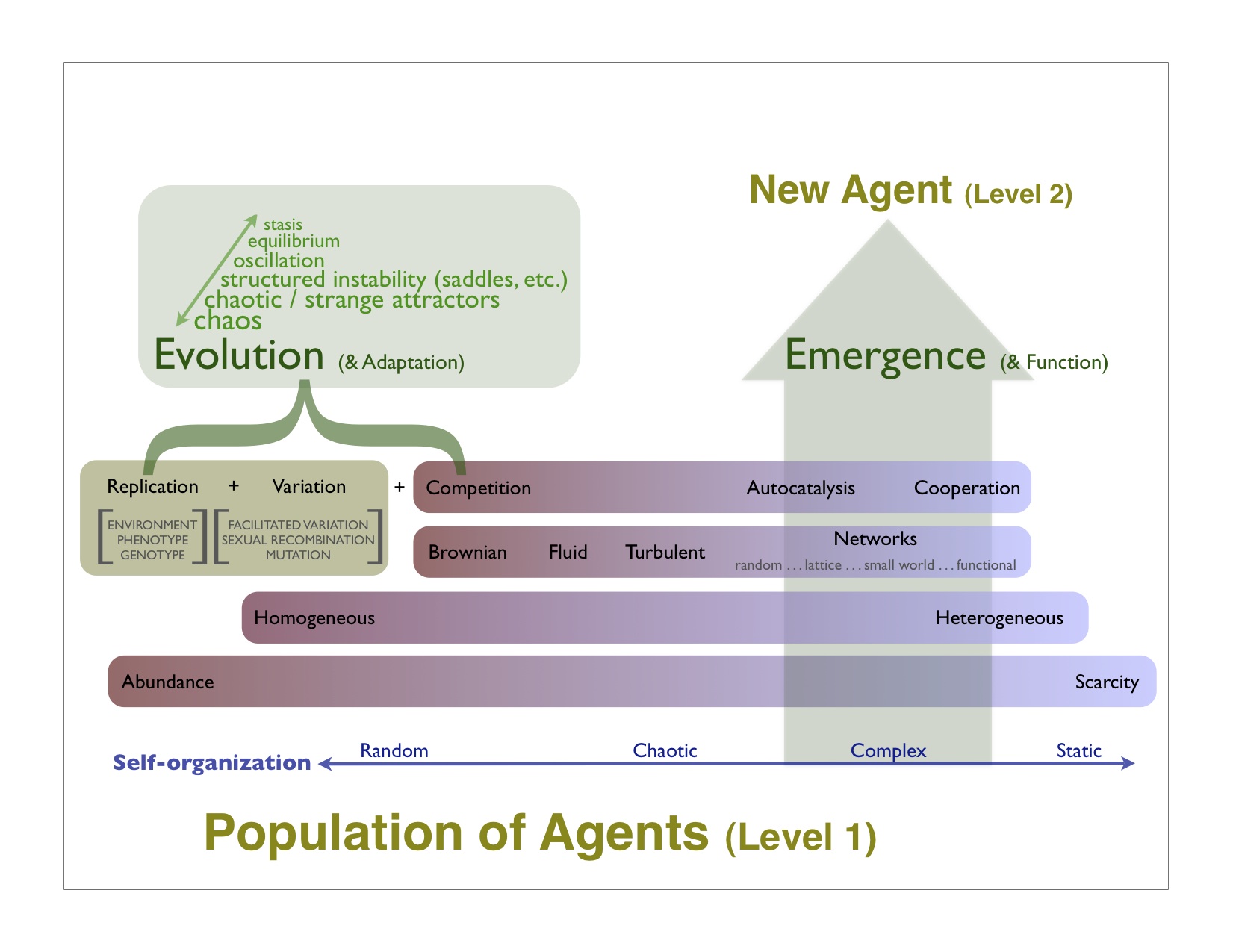 First off, I know that this may not make sense to most people.  The relationships implied by proximity, color, dimension, etc are not totally accurate.  The problem is, I've reached the limit of my personal ability to create a good visualization.  So I'm throwing this out there half-baked hoping that the crowd (that's you) will help bring this together in a more coherent way.
I'm especially interested in hearing from people who have great design skills.  If you don't, then at the least you can ask probing questions to suss out the sources of confusion, which will then feed into the redesign process.
A more detailed explication of these concepts can be found by drilling down through this roadmap.
Relatedly, I have been creating a taxonomy of "emergent network properties" that is definitely half-baked but has been useful for organizing my own thoughts:
The spreadsheet is editable here if you want to extend or refine it.  I'm open to any and all interpretations and ideas in these areas, would love to hear your thoughts.